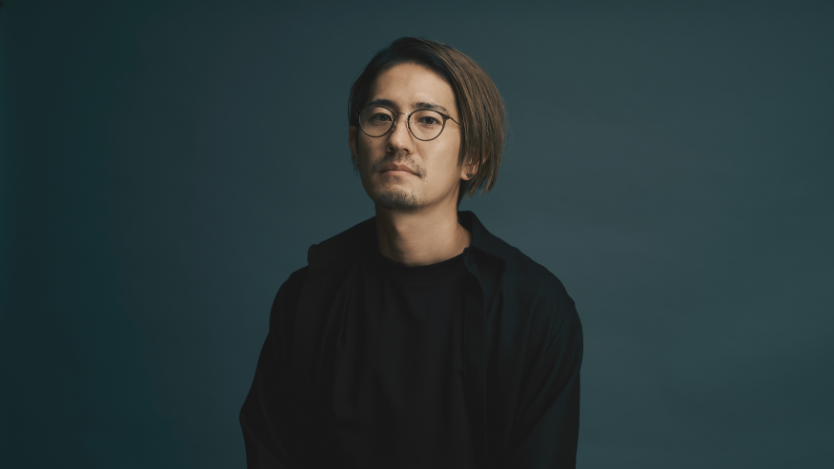 photo by akihiro kawauchi
Biography
SEITARO YAMAZAKI
1982-
Artist / TOKYO
Sei Yamazaki Artworks / Sei Yamazaki Biography
Seitaro Yamazaki is a conceptual artist based in Tokyo, Japan. He showcases exhibitions and installations across the world. Yamazaki works around the theme of finding and casting a spotlight on elements that weren't chosen for one reason or another in the evolution process. Yamazaki is the founder and director of Seitaro Design, Inc., radio personality of FM Yokohama "Culture Department" and the Creative Advisor of Tokyo 2020 Olympic and Paralympic Organization Committee.
EDUCATION
2006, BA in Sociology, Rikkyo University.
2016, M.F.A in Art, Kyoto University of the Arts.
SOLO EXHIBITIONS
2023-

TIME SPILLED OVER / BlueLine Arts, California

2021-

Music for the margin #01 STEVE REICH COUNTERPOINT/ KIWA, Tokyo

2019-

UNIT FOR Y-AXIS / J-COLLABO, NewYork

2018-

In Praise of Shadows / MONO JAPAN 2018, Amsterdam
GROUP EXHIBITIONS
2023-

28th Arts North International / Hopkins Center for the Arts, Hopkins, MN
Sequence: Art + Technology / Touchstone Gallery / Washington, DC

2022-

At a Crossroads: All Art+ / Van Der Plas Gallery, New York
2:3 Virtual Exhibition / WetDovetail , Middlesbrough
Memory and Identity / Cista Arts, London

2021-

ARTPRIZE / Muse GR, Grand Rapids, USA
YICCA 2021 Final exhibition / Hernandez art gallery, Milan

2020-

RESONANCE / Camden Image Gallery, London

2019-

NAMELESS PORTRAIT / Nagasaki Holland Village

2018-

UNSAMBLE CAST / J-COLLABO, NewYork
AWARD
2021-

Professional / CREATE (Art) Finalist / London International Creative Competition
YICCA 2021 WINNING ARTIST (2nd place) / YICCA, Italy
YICCA SELECTED 18 ARTISTS / YICCA, Italy
PREMIO COMBAT PRIZE 2021 RECOMMENDED ARTIST

2020-

The winner of 14th Arte Laguna Prize for an artistic residency at Espronceda / Espronceda (BARCELONA, SPAIN)

2018-

Annual Group Exhibition And Showcase 2018 Winner / J-COLLABO, NewYork
2020. The Art Insider
2020. +81 VOL.86 CREATOR WORKING STYLE ISSUE
2020. DESIGN NOTE
2019. Art Business Journal
2019. Aesthetica the art & culture magazine
2019. billboard
Once in the beauty  (2019)  / Tatcha LLC ( Unilever plc)
LETTER FOR YOU

To receive news on upcoming exhibitions and artworks.
Please subscribe to our newsletter.