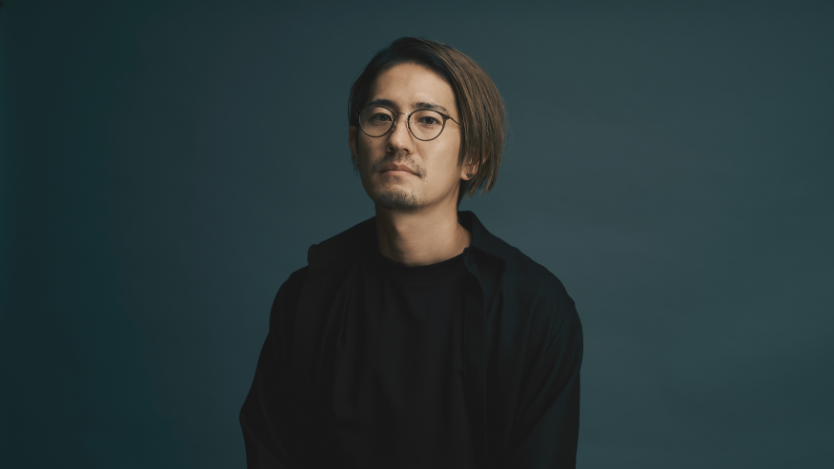 photo by akihiro kawauchi
Biographie
SEITARO YAMAZAKI
1982-
Artist / TOKYO
Sei Yamazaki Artworks / Sei Yamazaki Biography
Seitaro Yamazaki est un artiste conceptuel basé à Tokyo, au Japon. Il présente des expositions et des installations à travers le monde. Yamazaki s'efforce de trouver et de montrer la beauté de l'ambiguïté, de la fugacité et des choses qui n'ont jamais été représentées, dites ou formées dans ses œuvres. Yamazaki est le fondateur et le directeur de Seitaro Design, Inc., personnalité radio sur FM Yokohama 《Cultural Department Store》 et conseiller créatif du Comité d'organisation des Jeux olympiques et paralympiques de Tokyo 2020. Seitaro Yamazaki étudie la peinture à l'encre de style japonais traditionnel à l'école du maître Shukou Tsuchiya tout en travaillant dans l'art contemporain, le graphisme et la conception spatiale. Il étudie également l'ikebana et est professeur agrégé certifié de l'école Obara.
Parcours académique
2006-

université Rikkyo, faculté de sociologie, département culture et société contemporaines, spécialité photographie

2016-

master de l'université d'art et de design Kyoto (environnement artistique)
Expositions individuelles
2023-

TIME SPILLED OVER / BlueLine Arts, California

2021-

Music for the margin #01 STEVE REICH COUNTERPOINT/ KIWA, TOKYO

2019-

UNIT FOR Y-AXIS / J-COLLABO, NewYork

2018-

Éloge de l'ombre / MONO JAPAN 2018, Amsterdam
Expositions collectives
2023-

Small Works / Five Points Arts, Torrington, CT
BODYSPACES: Canvas International Aat Fair 2023 / THE LINE Contemporary Art Space, London
Secret Spaces: Borders Art Fair / Palazzo Albrizzi-Capello, Venice
28th Arts North International / Hopkins Center for the Arts, Hopkins, MN
SEQUENCE / Touchstone Gallery, Washington DC
2022-

At a Crossroads: All Art+ / Van Der Plas Gallery, New York
2:3 Virtual Exhibition / WetDovetail , Middlesbrough
Memory and Identity / Cista Arts, London

2021-

ARTPRIZE / Muse GR, Grand Rapids, USA
YICCA 2021 Final exhibition / Hernandez art gallery, Milan

2020-

RESONANCE / Camden Image Gallery, London

2019-

NAMELESS PORTRAIT / Nagasaki Holland Village

2018-

ENSEMBLE CAST / J-COLLABO, New York
Foire d'art
2023-

BORDERS ART FAIR : BODY SPACES / London
BORDERS ART FAIR : SECRET SPACES / Venice
Travail en commission
2023-

L'utérus urbain / MITSUBISHI ESTATE CO., LTD.

2019-

Une fois dans la beauté / Tatcha LLC ( Unilever plc)
Récompenses
2021-

Professional / CREATE (Art) Finalist / London International Creative Competition
YICCA 2021 WINNING ARTIST (2nd place) / YICCA, Italy
YICCA SELECTED 18 ARTISTS / YICCA, Italy
PREMIO COMBAT PRIZE 2021 RECOMMENDED ARTIST

2020-

The winner of 14th Arte Laguna Prize for an artistic residency at Espronceda / Espronceda (BARCELONA, SPAIN)

2018-

Lauréat du prix Annual Group Exhibition and Showcase 2018 / J-COLLABO, New York
2020. The Art Insider
2020. +81 VOL.86 CREATOR WORKING STYLE ISSUE
2020. DESIGN NOTE
2019. Art Business Journal
2019. Aesthetica the art & culture magazine
2019. billboard
Une fois dans la beauté  (2019)  / Tatcha LLC ( Unilever plc)
LETTRE POUR VOUS

Pour recevoir des nouvelles sur les expositions et les œuvres d'art à venir.
Veuillez vous abonner à notre newsletter.