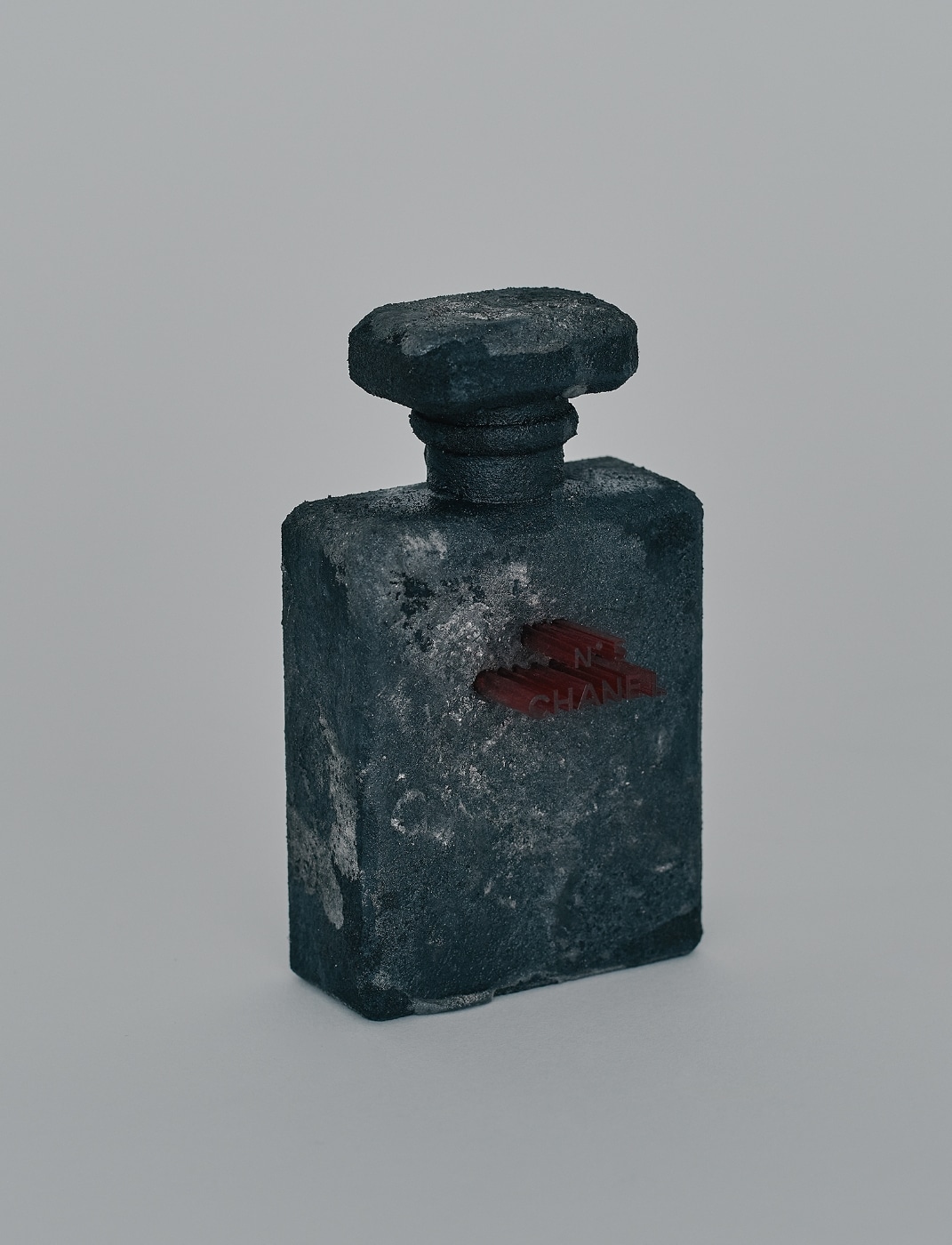 Fossils from the future
"CHANEL No°5"
$ Inquire for price
2022 / W7cm D6cm H12cm
Sand, Acrylic, Sumi, Pigment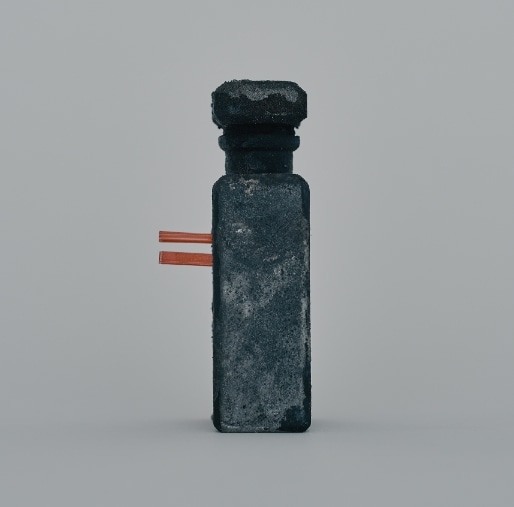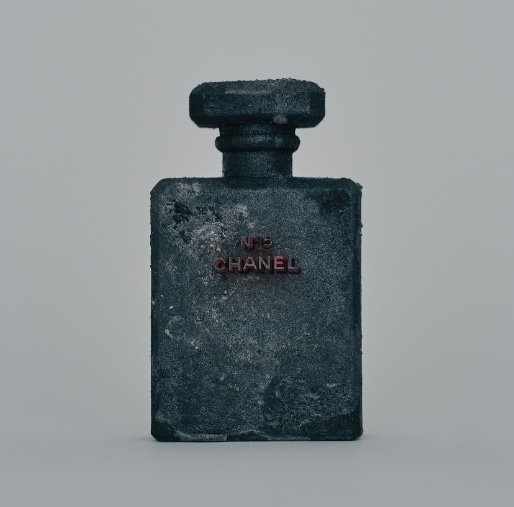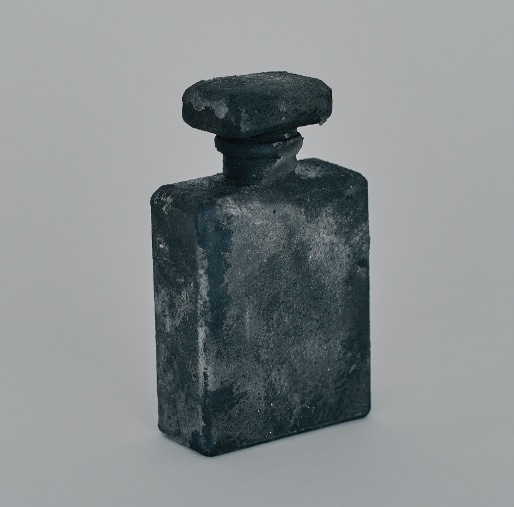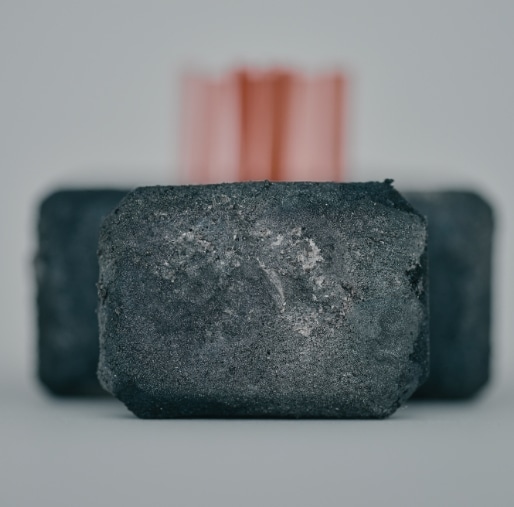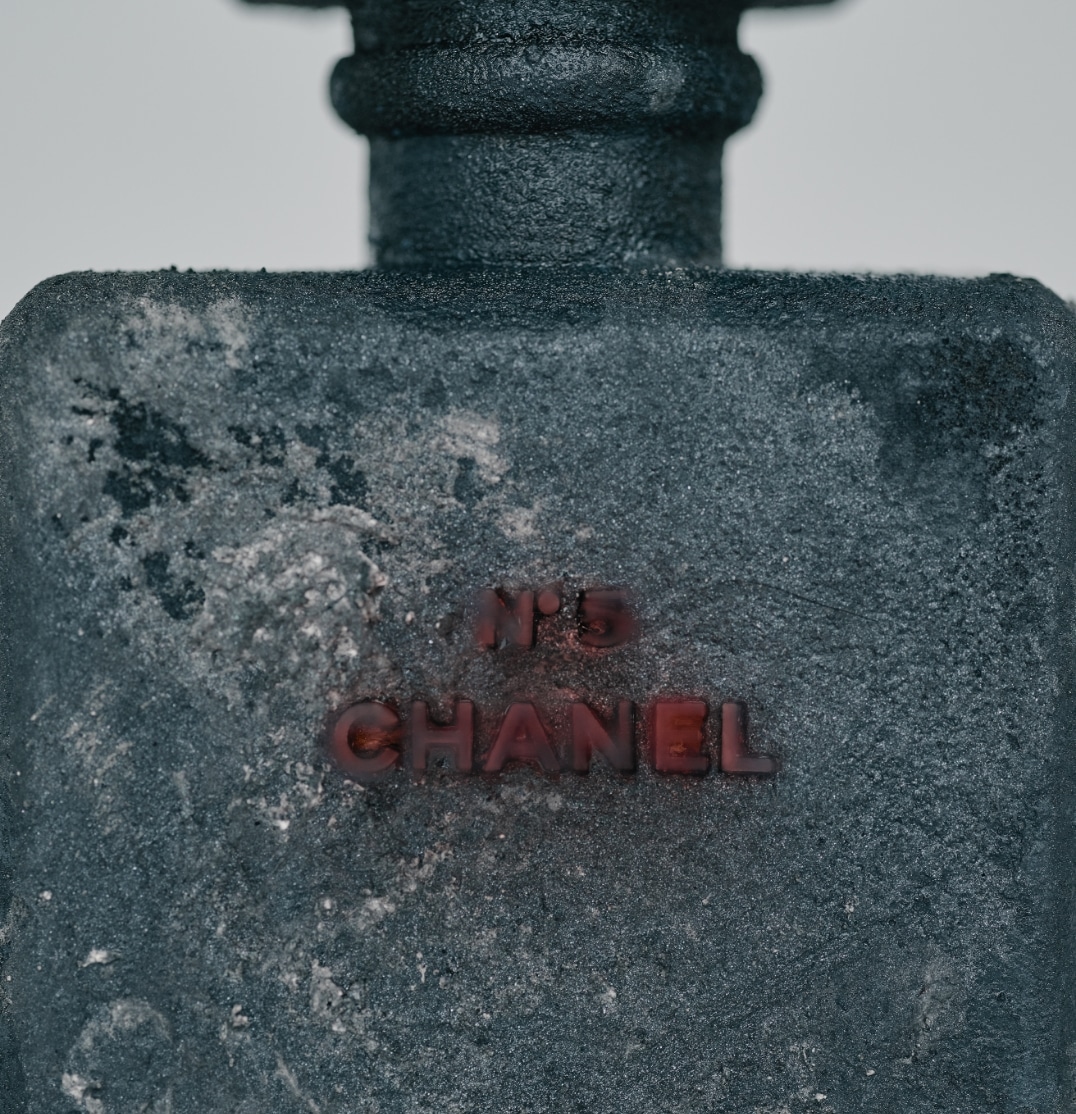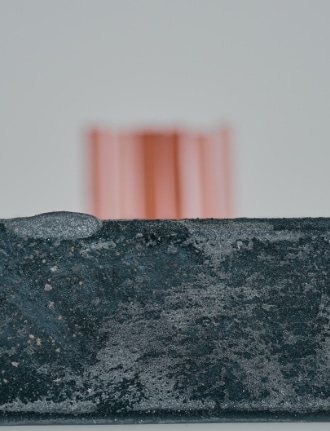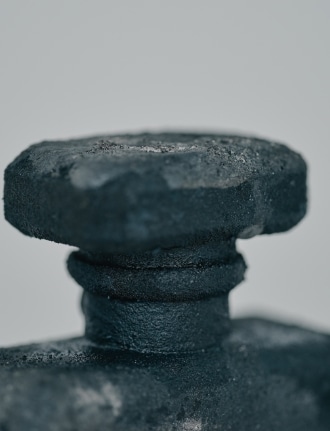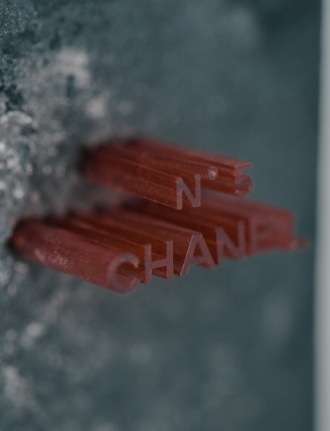 WHY HE MADE
As the art director of a design firm, Seitaro Yamazaki faces myriad "symbols" every day.
Some of such "symbols" are extremely localized, while others are acknowledged literally all over the world. As these symbols go around through exchanges and distribution channels among people, they acquire positive or negative connotations as attributions. Some symbols occasionally create massive monetary flow, induce powerful emotions, unite people, or divide population.
The dynamic and performative characteristics of "symbols" in today's business are not something that can be affirmed or denied in their entirety. However, their powerful presence in the age we live is undeniable, and we have no other choice than to always face them.
Then, if we could glance back upon our age from the distant future, how does our relationship with "icons/symbols" look like? Will it be the same as how we presently see "icons/symbols"? To address this question, this work combines three materials to express "Logo", one of the epitomes of our age.
This series juxtaposes three support media in different time axes – casting sand, acrylic resin, and digital data – to visualize the multiple flows of time surrounding "Logo", an "icon/symbol". The connotations attributed to "Logo" are also undergoing permanent transitions through the flow of information on Internet.
In other words, "icons/symbols" manifest themselves from the numerous crisscrossing flows with a certain order. They do not deliberately arrive from a known origin – rather, they spontaneously emerge in and disappear from the site of consumption where we all belong.
While casting sand is massively in use on a daily basis as the material of industrial products, it never shows itself in our daily consumer life. The material momentarily emerges in random places and then disappears, just like the negative image of today's consumer society.
Acrylic resin, on the other hand, is renowned among various plastics particularly for its transparency, weathering resistance, and shock resistance, playing conspicuous part in our consumptive life. Finally, digital data is an intangible material, while it functions as the overwhelming driving force of the consumer society. The three media supporting "Fossils from the future series" were selected from three realms of "things" that support our consumer activities.